Welcome to Printing Communications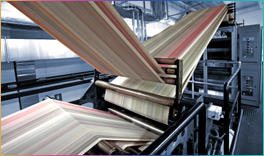 Printing Communications has served industries and businesses since 1985 with a commitment to detail and personalized service. We excel in managing and printing the best product by utilizing the latest technologies and deliver quickly and affordably.
We offer extensive services from :
Design and prepress
Printing and marketing
Storage, delivery, shipping & fulfillment
Our broad range of commercial printing services allow our clients to print the full spectrum of printed products from digital short run to large web projects.
Equipment Lists
L40″ HEIDELBURG PRESSES

6 COLOR WITH COATER, 26X40 SHEET SIZE
5 COLOR WITH COATER, 26X40 SHEET SIZE

KAMORI 6 COLOR
RYOBI 4 COLOR
RYOBI 2 COLOR
RYOBI 2800, 2 COLOR
AB DICK, 1 COLOR
DIGITAL PRESS XEROX 770
Locations
Corporate Headquarters
713-681-5445
San Antonio, Texas
210-622-3400
210-622-3777 (fax)
Pasadena, Texas
281-559-4414
TOLL FREE : 855-850-5858